These are sample images from my quilt in progress - Russian Splendour. I have personalised four extras for my quilt which are not included in the 200x200 or 150x150 sets.
I will let the images speak for themselves.
Cheers Elke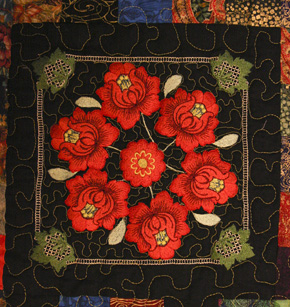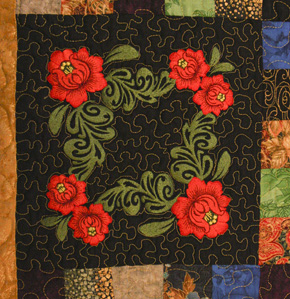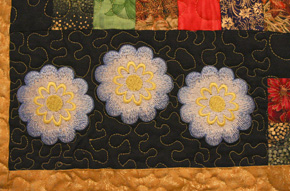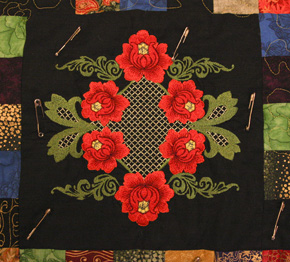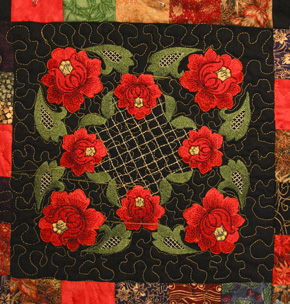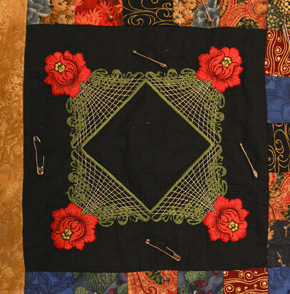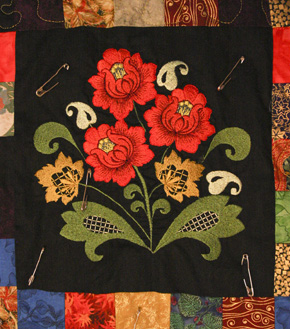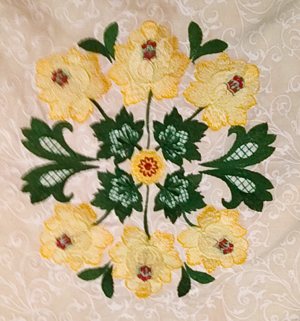 I have also featured four extra designs which are not supplied in the sets. The three flowers and the four leaves are a bonus with the 200x200 set only.
Return to the Russian Splendour Category page or the Russian Splendour 200x200 Design Page. Copyright Gumnut Embroideries 2012.