Projects
This is my new category for those quick and handy little jobs around the house.
My latest project is for luggage labels which will help to identify your valuables at carousels and travel accomodation venues. This is an "In the Hoop" Project for 4x4 hoops. A set of instructions is included with the download.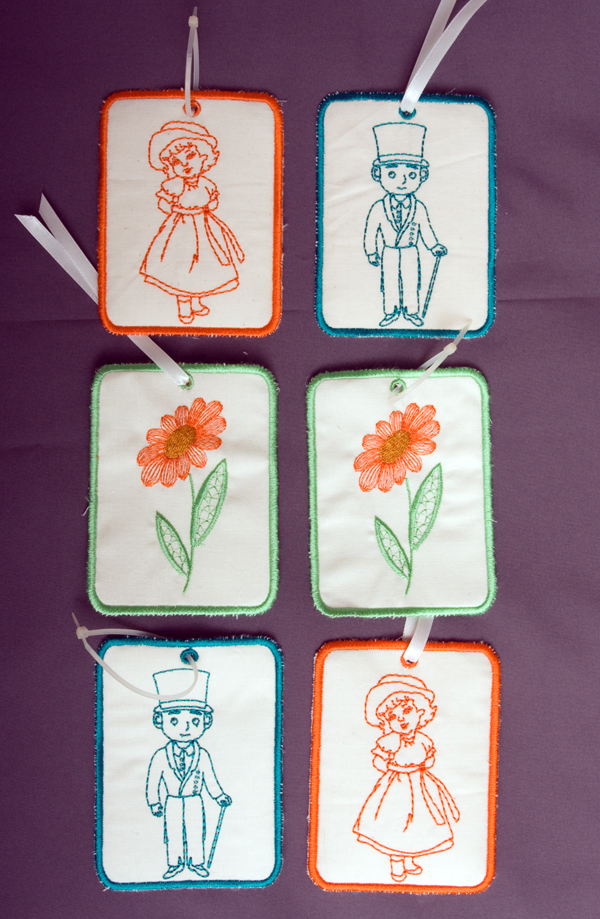 This handy project is for your coffee mug or tea cup. When you need to take your favourite cup to a day out, this little cup bag will protect your cup. This bag will also be an ideal carry bag for a little girl. Lots of style!
My next project is a cuddly fun blanket for a baby.